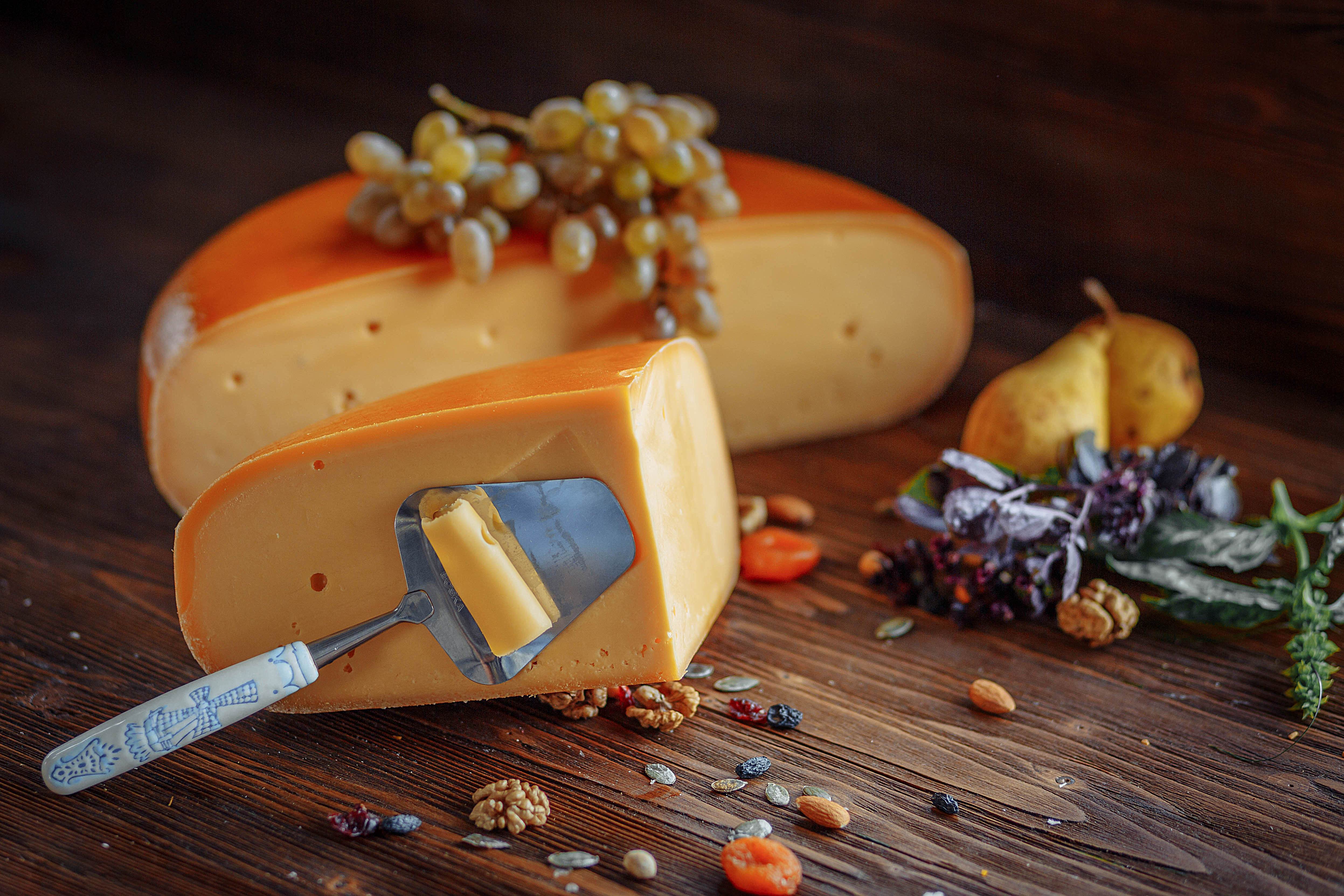 Promotion!
Free delivery by Nova Poshta when ordering from 400 UAH.
Orders from 2kg - 10% discount, from 5 kg - 20% discount + targeted delivery to home or office.
Shop now
Description:
Young cheese with beta-carotene that makes it bright and orange. It has a gentle body and milky aftertaste.
Ingredients:
Cow milk, ferment, salt, rennet enzyme, dye B-carotene.
Nutrition / 100g:
Fat - 33,5h, protein - 18,9h.
Caloric / 100g:
1578kDzh / (377kkal).